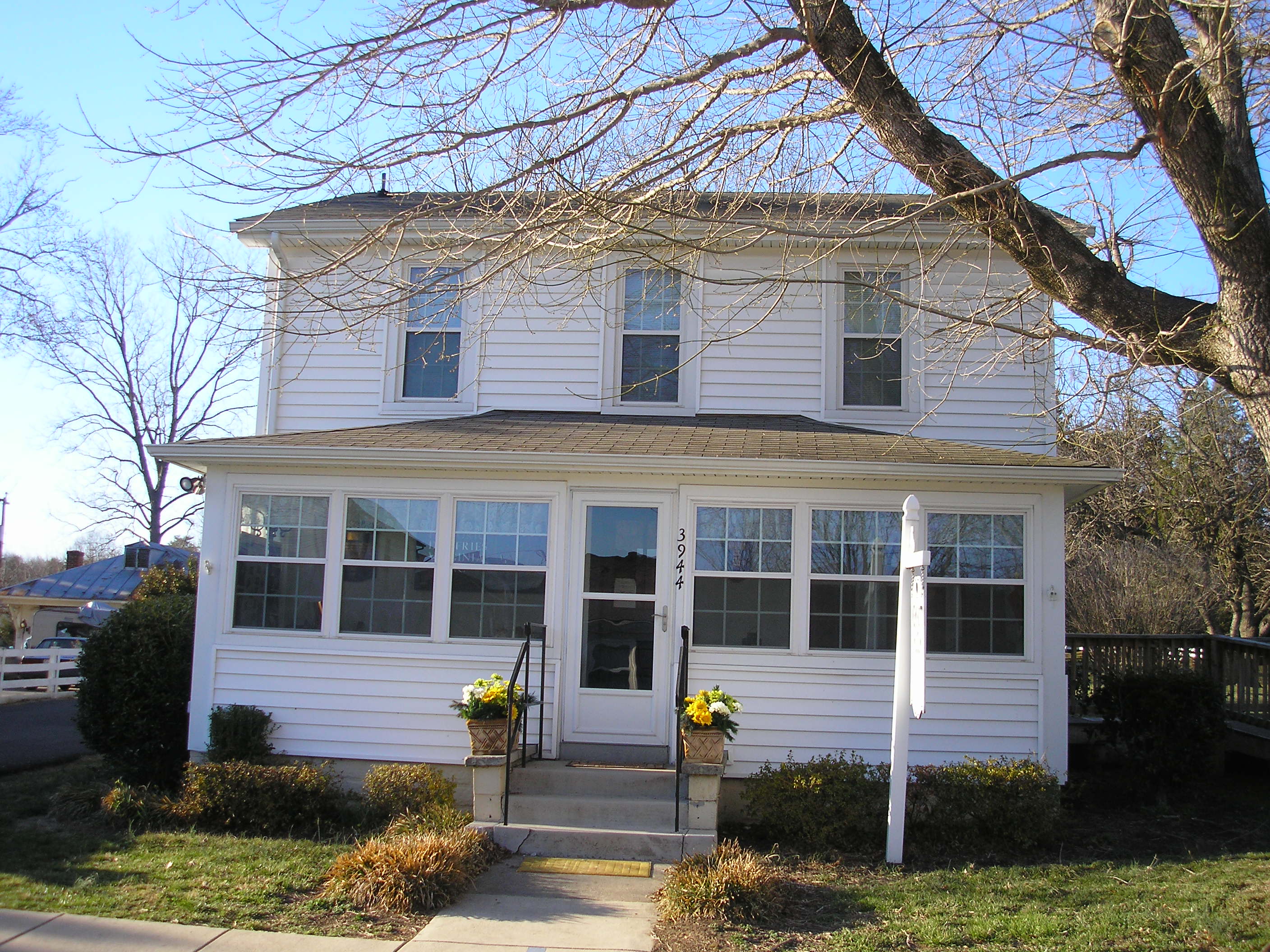 Small quaint Museum nestled in the old town of Dumfries, Virginia. This site is said to be haunted by multiple ghosts, one including Mary, who suffered from epileptic seizures and was kept confined in an upstairs room, until she died.

The two famous "hotspots" are the two bedrooms. The one where Mary spent most her time and the second that no one really knows who is present there - they refer to him as the "cranky old man". I wasn't able to get any EVPs from him but he did respond using the flashlight method.​​ ​​​http://en.wikipedia.org/wiki/Weems-Botts_Museum

​​​​Investigation was done on night of 15 March 2014. Some of my findings/EVPs are posted below. ​
​

I was asking Mary, are you here. Her response.............I am
No do you.......Don't you move



Harper's Ferry, West Virginia



THE HISTORY OF HARPERS FERRY extends beyond one event or date or individual. It is multi-layered - involving a diverse number of people and events that influenced the course of our nation's history. Harpers Ferry witnessed the first successful application of interchangeable manufacture, the arrival of the first successful American railroad, John Brown's attack on slavery, the largest surrender of Federal troops during the Civil War, and the education of former slaves in one of the earliest integrated schools in the United States.

Investigation done night of ​​17 May 2014
Some of my EVPs are listed below​.

​​​​​​​​​​​​​http://en.wikipedia.org/wiki/Harpers_Ferry,_West_Virginia
​​http://www.harpersferrywv.net/ghost_stories_of_harpers_ferry__.htm

​​
​​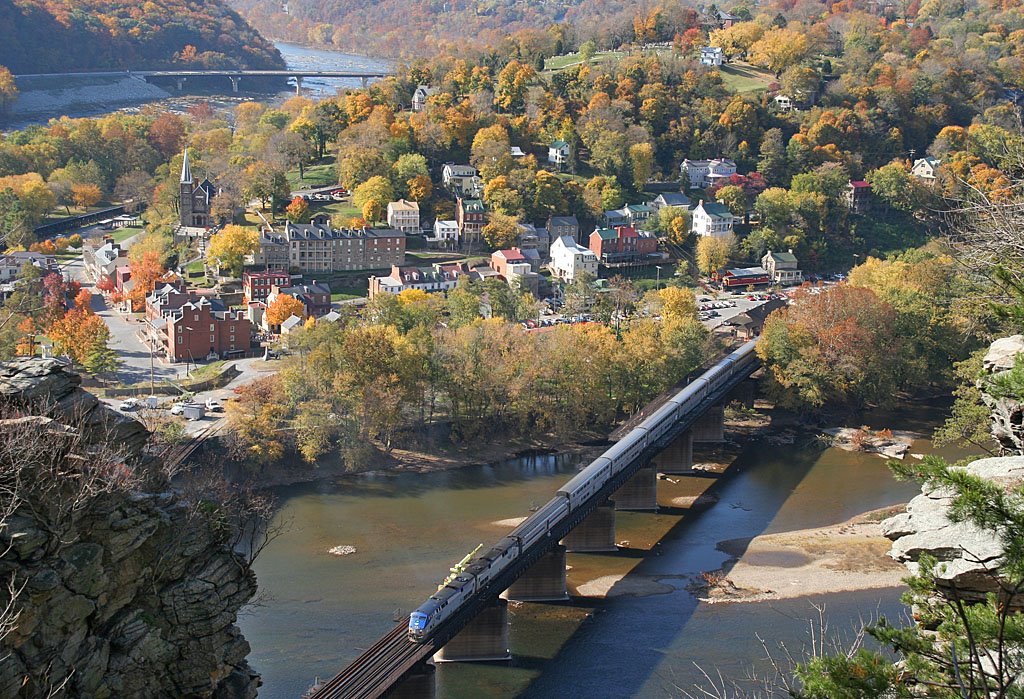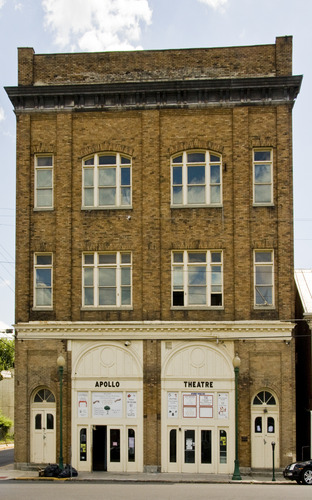 The Apollo Civic Center, West Virginia
​

​

http://www.apollo-theatre.org/index.php



The ​Apollo was built in 1913 and opened it's doors in 1914 as one of the first theaters in West Virginia, designed as a movie house. The Apollo is run by an amazing group of individuals - a complete non profit organization. The group that runs the Apollo loves everything about this establishment - its' history, the shows that they continue to put on, the fact that when you walk in the door, it is like turning back the calendar to 1914. They have tried to keep the same look and feel as it had in the early days, and they have done an incredible job. Even if you are not fortunate enough to do an investigation or if you are not interested in doing an investigation, the Apollo is definitely a place you must visit. Go see a show - we did not have any "bad" or "negative" experiences. These spirits are quite friendly.

We had the great pleasure of doing an investigation of the Apollo​​ on the night of 31 May 2014. So is this place haunted - without a doubt. Apparently, one of the Theatre's former managers remain with the Theatre as well. His name is Charlie and you can often encounter the smell of cigar smoke. We did experience the cigar smoke smell in the Green Room almost every time we went in there. Some of the EVPs we received were quite remarkable along with some evidence received from 7 static cameras we had posed throughout. The evidence proved that these spirits didn't stay in one place - they would follow our two teams around.

Also, check out the Videos and Pictures Tab as some of the actual video evidence will be posted there. ​
​
​​​
Something sat in the chair across from me when I asked my question.......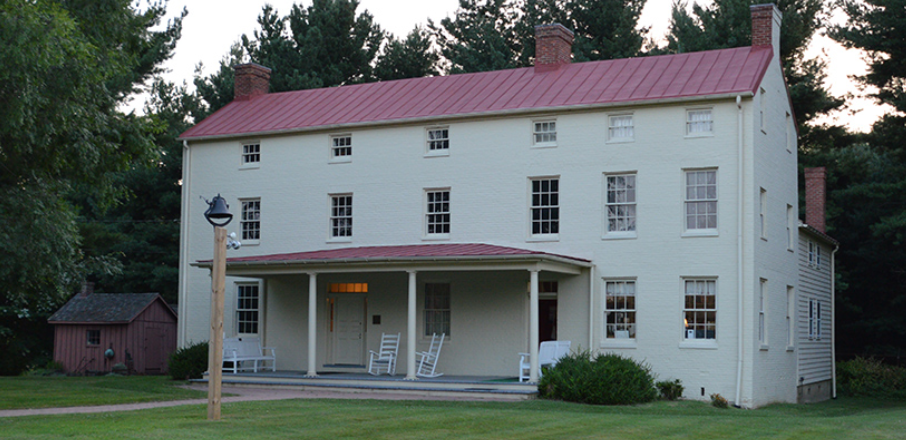 Benson Hammond House, Maryland
​​​

http://www.aachs.org/benson_house.php
In 1809, Thomas Benson, a sixth generation descendant of the first Benson immigrant to America, purchased 7 ½ acres of a property called "Addition to Timber Ridge" and, as tradition tells us, constructed a log cabin on the site where he lived with his wife, Nancy (1781 – 1814), daughters Elizabeth (b. 1807) and Anne (b. ~1811) and sons, Basil (1809-1882) and Joseph (1814 – 1882).

In 1824, he added to his property by purchasing another 273 acres of "Addition to Timber Ridge" and, in the late 1820's, constructed a brick dwelling of 4 rooms on two stories with a central hallway. This is the original Benson-Hammond House.

The family's holdings increased again in 1838 when Nancy's father, Basil Smith, died and left his property to Nancy's sons, Basil and Joseph. Basil subsequently built his own home, Lockwood, on a tract of land near today's intersection of Nursery Road and the Baltimore-Washington Pkwy.

Joseph, the younger son of Thomas and Nancy, married Mary Susannah Kelly in 1840 and continued adding to his property holdings which he now called "Cedar Farm." The couple had 12 children and, to accommodate his large family, Joseph added a third ½ story to the original house and another bay of rooms on the north side of the building.

Joseph's prosperity, unfortunately, did not continue. When he died in 1882, he was deeply in debt and, in his will, he instructed his wife, Mary Susannah, to sell the farm to pay off his creditors. In 1887, Mary Susannah sold Cedar Farm to Thomas and Rezin Howard Hammond.

Rezin Hammond made his home at Cedar Farm. He married twice, first to Margaret Grienkisses then to Anna Reinhardt. The two marriages produced 8 children. Rezin operated Cedar Farm as a "truck farm" where local produce was grown for sale in the local and Baltimore markets. As on many frams in the area, Rezin employed Polish immigrants as "pickers" to harvest his crops. These workers were paid in manufactured tokens called "picker's checks." Each farm created its own set of tokens stamped with the farmer's initials and a number. The shape of the token denoted what crop it was for, the number how many pints, baskets, quarts, etc. of the crop that had been picked. The tokens could be redeemed from the farmer for cash or used in many of the local stores as currency.

The Hammond family continued to live in the house on Cedar Farm until 1947 when the property was purchased the construction of Friendship Airport. The Hammond farmhouse, standing at the edge of the airport property and still in livable, though sadly deteriorated condition, was the only home on the 3200 acres acquired by the airport to be spared from demolition.
(above repeated from the historic link above)

The Benson-Hammond House is definitely haunted. We were able to get responses from previous members of the Benson-Hammond house, along with others that appear to have no connection to the formal famous family. Definitely worth doing an investigation if you get the chance. Not only did we get a lot of EVPs, we also experienced light anomalies and movement of trigger devices we had taken.

​​​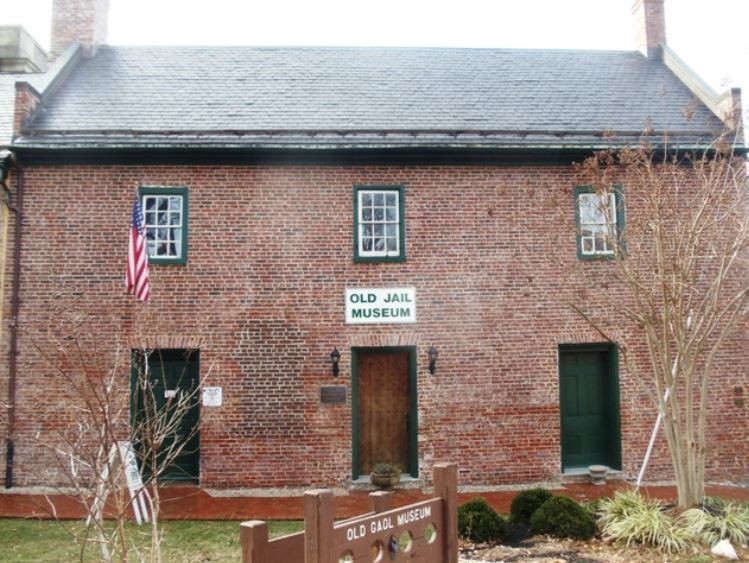 Old Jail Museum, Warrenton, VA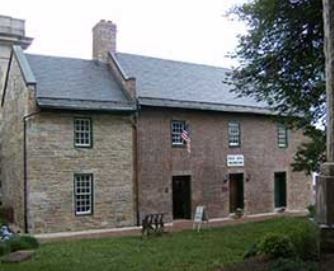 https://www.nps.gov/nr/travel/journey/old.htm
There are actually 2 jails - the first was built in 1808 and contained 4 cells, each of which was approved to house 40 prisoners. When they were exceeding the approved number of prisoners jailed there, they build a second jail (behind the first), in 1823 and then transformed the original jail into the jailers home. The rear structure still has the original cells in one area. Outside the second jail is also an exercise yard which doubled as a hanging yard. Hangings took place here until 1896.

Only 2 recorded hangings that we could find. In 1879 that of two black men by the names of John Williams, who murdered Howard Holtzclaw a young man during a robbery; and Winter Payne for killing a black man by the name of James Adams (50 years old), both farm hands over a trivial dispute. Next morning, James Adams was found dead -- the front part of his head was crushed in and another part of his skull, brains and fragments of flesh found scattered on the ground.

​​In 1966 the entire complex was closed and taken over by the Fauquier Historical Society to be preserved as a history museum.

The jailers wife was said to have had 17 children. Ten of which never made it to adult hood. There is a little girl there that they call Josie. We were lucky enough to pick her up several times. The mother died in the kitchen when her dress caught fire when she got too close to the fireplace.

There is an older gentleman that they said is known to be in the second building. He goes by the name of Mr. G. According to history, he was jailed for burning down his farm then trying to commit suicide. While imprisoned here, he didn't adapt well so as they were in the process of moving him to another facility he died. ​​​​

There are a lot of great and tragic stories surrounding this location. If only the walls could talk.​ but for now, we can always ask the spirits that still reside there.

The ladies that run the Museum now are lovely and enjoy sharing the history of the location with anyone interested. They welcome investigators but please make sure you respect this piece of history, if you ever get the chance to investigate there. ​

Below is just a sampling of some of the cool evidence we got.





​​​​​​​​​
​
​​
I had taken some bubbles and was upstairs trying to coax Josie to come play. This response was caught after I blew the bubbles.
They Tickle............then you can hear a little girl's voice at the end. ​
I have no idea why he said Football but he did clearly. Maybe he was a fan back in the day and missed the sport?
Let me out OR Help me out
The camera is sit up in the kitchen. Listen carefully and you will hear one of the other investigators come though the front door then a little girl's voice say HI. Could it be Josie?
We are getting ready to go live on Periscope when the Rim goes off in Mr. G's former cell.