We​ want to take the time to thank you for the great service your team provided to us, having to deal with the spiritual world in our home was not easy. First not knowing where to turn was very hard to deal with, and then questioning the things that you saw or heard made us think that we were crazy. On top of all of that our granddaughter which is 2 year's old living with us, & having to show her the closet and all the corners in her room was not easy. Even me not wanting to walk down the hallway to the bathroom at night, having to wake my husband up was not easy. And stories could go on and on, and some very frightening. Finding Spirit Chasers on the internet was the best thing that happened to us. You guys not knowing us and taking 2 hours of your time to get to our home not only once but twice was a god send. Not only are you two very good at what you do you both are very kind, comforting and caring about our situation. We also have to mention how great you two are with our granddaughter we can't thank you enough. We feel that we have our home back now which is something we haven't felt in a long time. You and Will went above and beyond the call of duty. Again we can't thank you enough.

David and Paula
Red Lion, PA​​​
My name is Dan H. and live in a house that was built in 1760. Everyone but me had seen or heard strange noises and images of people. After seven years of living in the house not hearing or seeing anything when sleeping I heard what sounded like three people climbing the stairs. It was so bad my fiancé would not live there and bought a $50,000 camper to stay in so we did not have to stay in the house. At this point I wanted to do some paranormal investigation. There are some local specialist but decided on the spirit chasers who lived three hours away and we're excited about the investigation. They scheduled a time and held the appointment and were punctual. The talked to me about a game plan and even talked about questions I wanted to ask. After a one hour interview the entered the house at 7 p. m. and stayed there until 7 a.m. They told me they asked the spirits if they wanted to cross over to the other side. They gave me video tapes of the investigations on what they discovered. They then came back to see if the spirits stayed or left. I was very impressed with them and we stay in contact. They were very professional and knowledgeable in what they did. I would recommend them to anyone who needs paranormal advice. Thanks again.

Dan H.
​Waynesboro, Va
​​​


I would not even know where to begin other to say if people are looking for ordinary paranormal investigators, Do not call you and Will. You and will put all you have into an investigation but it doesn't stop after the investigation, you and Will help long after the investigation. I have had so many questions answered well after the investigation. One may think it is easy to get over seeing a spirit face to face but it isn't. I am learning to get over the things I saw and heard but in no way would I had it not been for you and Will being there answering my emails and looking at things I see on a security camera and figuring those things out for me. Just to think, I never believed in ghost and to be woken up by a laughter and rolling over and seeing something I pray no one else ever sees. It is really hard to get over 2 spirits doing what they did to me one night, it was to me like they wanted me to feel shame and maybe get my soul by hurting myself but that did not happen nor will it as I have my faith and Will and you to turn to. The things I heard like a man humming in bed beside me and the growling of what sounded like a dog and then came the snake. Yes, Catholic Priest blessed this home on several occasions and it did make me feel a little better but not as good as I felt after Will and you came to make sure I was just hearing things as you heard things as well. You and Will came here prepared very well and pushed the limits to make sure there was nothing demonic in our home. The last time you two came you blessed out home. and watched as my wife and I slept to see if we got bothered at all after the blessing and I did get a good sleep that night. I know it was an uphill battle for you and Will as we live in a row home and the spirits can just go from home to home to escape being detected. The main thing about Will and you is that you gave us knowledge about spirits you just didn't do a paranormal investigation, you taught us things we would have never knew about how spirits do what they do and why. Yes, I still hear and se things but I know now they are earth bound spirits and not to fear them. After what not only me but other members of my family have seen and heard in this home it is hard to put ones guard down but I know if it seems different I can just call Will and you and you will either know and can just email me what it is about or would come to our home and do what you two do best, give the spirits the boot. I still remember listening to the ghost box session you did in my attic and it makes me wonder who those spirits are and even after your meter froze up, you and Will still stayed up there trying to find out about those spirits and trying to help them as well to cross over. One thing for sure, you have a way to get the spirits to talk and that they did. I want to thank you both for coming and helping us and teaching us about spirits.


Tim & Cathy
York, PA​


"In 2014, upon the death of our mother, my sister and I inherited an old house (circa late 1800s) in Loudoun County, VA. We decided to put it on the market, and as part of that project, my sister did some research into its history, discovering that the house had actually been the scene of a multiple homicide in 1943. In addition, my maternal uncle died in a traffic accident not far from the property while he was living there in the mid 1970s. While neither my sister nor I ever experienced any overt paranormal activity, we always believed that, if any house *could* be haunted, it would be that one.

So we decided to have the old place "checked out" by qualified personnel before putting it on the market, and I contacted Tammy at Spirit Chasers. The engagement was an immense pleasure from the beginning. Tammy was very flexible in working with us to schedule their visit, and spent a great deal of time going over information on and pictures of the place that I sent to her before the fact.

Tammy and her colleague Will arrived promptly on the scheduled day, and took charge from the start. My wife and I gave them the "nickel tour" of the house and property, and then left them to their vigil. They were already laying out and setting up equipment when we departed. I was very impressed by their down-to-earth, pragmatic attitude, and I was very comfortable in leaving them alone on the property overnight.
Given the amount of material that they gathered, I was also impressed with the quick turn-around on the results. Most of the evidence came in the form of EVPs, and some of those were quite startling and convincing.

I addition to the standard paranormal investigation, they also performed a "house clearing," a simple ceremony intended to help any lingering spirits move on to the next stage of their journey. I was particularly please with this, as I have always believed in the importance of such things; even before the current intense interest in the paranormal, I was taught to be kind to and help wandering spirits whenever possible.
I would not rest well if I knew I was passing on a possibly haunted property to a new owner. Knowing that Tammy and Will cleared the property is a great relief to me, as is knowing that none of my relatives - or past owners for that matter - remain attached to the property.

Paranormal investigations have become very popular on TV, but how often does one really have the chance to participate in or host one? The investigation of our Loudoun property by Spirit Chasers is certainly an event that we will be talking about for years to come!"

Thanks Again!
Chuck
Hillsboro, VA​

Tammy and Will are very professional and knowledgeable. We were having some issues at home, that focused around my daughter and grandson. After discussing these issues over the phone, Tammy arranged to visit the next week. When they arrived, they made us feel comfortable and explained everything they planned to do. They were open to questions and answered them with detail. After the investigation they provided their analysis of the situation and recommendations.
​
Tammy genuinely cares about what she's doing and the people she's helping. We continue to work with Tammy.
​
Suzanna
Fredericksburg, VA​

We were experiencing some strange noises in our home and I reached out to Tammy to do some investigation. She is a great professional and a conscientious listener. I would recommend her to anyone who suspect paranormal activity at their place. After investigation all of my doubts were cleared. There are no spirits at home and I'm a happy person now. I would like to thank Tammy again for doing the investigation at our home.


S.S.
Ashburn, VA

I found Spirit Chasers, on their visit to my premises, to be a truly professional group that, grounded on substantial research and experience, knows precisely how to counter paranormal and supernatural phenomena. They are totally trustworthy, and their personal touch, faith and technologically supported approach —there are ways to physically detect the presence of paranormal forces— are appropriately designed to "clear the air" and drive out negative energies. Highly recommendable.

E.L.
Leesburg, VA​​​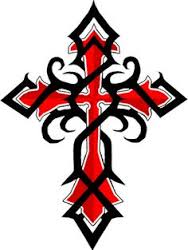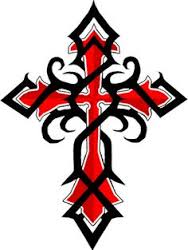 Tammy -

Just wanted to give you an update. You were at our house last winter. Kids were afraid to go back a hallway. Both my wife and I had seen strange things in and around that hallway. You came out and didn't necessarily find anything...

We haven't had any "strangeness" since you came out. Chalk that up to...whatever you like. As i said before, I'm a skeptic, so there was no "power of suggestion" for me. I'm certain of what I witnessed in this house, and I'm certain that I haven't witnessed it since.

I suppose going into fall will prove as a good check, but there was quite a bit of activity last summer as well. All is quiet.

Thanks again for coming out!

This client reached out to me from California with issues and wanted advise. After listening to his accounts, I put together a plan for him. This is proof, that in most cases, you have more power than you realize.


Hello Tammy,

Just wanted to updated you. So far, so good, no activity since I've gone through my place...Thanks again


H.L.
California​​​


​​In Oct of 2017, we were experiencing strange sounds and unexplained events in our home. We contacted Tammy and I have to say that she and her team were so helpful. They were a god send. She and her team were very professional and she worked with us for over 3 months. We felt that our family and the situation we were in was as important to her, as if it were her own family.

Manassas, VA